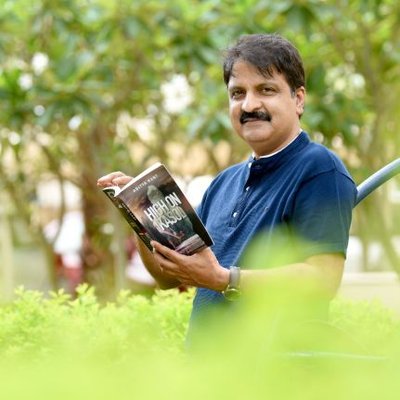 Top Book Editors in India
https://criticspace.com/top-editing-services-in-india/
An experienced journalist and debutant author (Aditya Kant) with a demonstrated history of working in the newspapers industry. Aditya Kant is skilled in Photography, Broadcasting, Storytelling, Editing, and Journalism. He has a strong media and communication professional with a Master's degree focused on Communication, Journalism, and Related Programs. And recently, He came out with a crime thriller book 'High on Kasol'. Always looking for real or fictional spooky stories.
Read His Article On Times Of India:
https://timesofindia.indiatimes.com/toireporter/author-Aditya-Kant-1055.cms
India News:
https://in.shafaqna.com/EN/AL/3661569
The Indian Express:
https://indianexpress.com/article/cities/chandigarh/journalist-aditya-kant-debuts-as-an-author-with-a-murder-mystery-7411199/
The novel was released by Governor Rajendra Vishwanath Arlekar at Shimla's Raj Bhawan last month.
Kant says his focus has been to unravel the changing trends of drug trafficking and substance abuse which is affecting the lives of youth in the hill state. The plot revolves around the mysterious disappearance of an Israeli woman, who falls victim to a drug syndicate. The woman, a former commando of the Israeli army comes to the valley to unveil the mystery of missing foreigners but she herself disappears in the magic valley.
"More than 20 foreigners have gone missing in the Kullu valley in the last few years and there is no concrete evidence, most of these disappearances are suspected to be linked with the consumption of drugs as the valley is known to have been attracting foreigners for world-class 'hashish' famously called magic cream or 'malana cream'," Kant told Outlook in Shimla.
Top Book Editors in India
https://criticspace.com/top-editing-services-in-india/